[RICH_REVIEWS_SNIPPET category="page"]
POF opzeggen? In dit artikel lees je hoe je in een paar stappen van je account af bent. Volg de onderstaande stappen.
POF opzeggen
Stap 1.  Bezoek http://www.pof.com/inbox.aspx en vul je E-mailadres en password in. Klik daarna op "Check mail"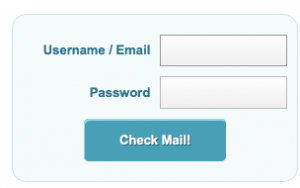 Stap 2. Open een nieuw venster en ga naar: http://www.pof.com/deleteaccountb.aspx

Stap 3. Geef een reden van uitschrijven op en klik op "Quit / Give Up / Delete Account"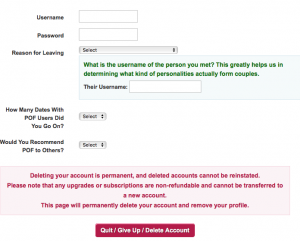 Let op: Deleting your account is permanent, and deleted accounts cannot be reinstated.
Please note that any upgrades or subscriptions are non-refundable and cannot be transferred to a new account.
This page will permanently delete your account and remove your profile.
Je hebt je account nu verwijderd van Plenty Of Fish!
Geef een beoordeling
[RICH_REVIEWS_FORM]